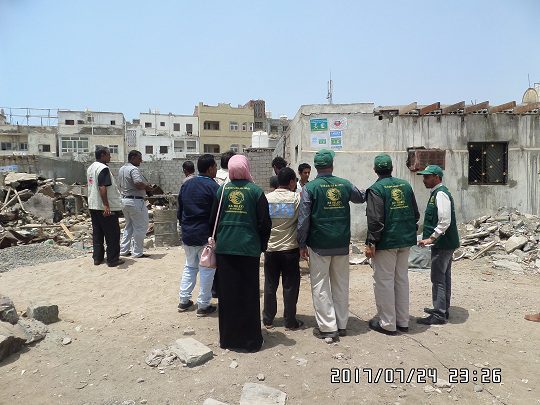 The King Salman Humanitarian Aid & Relief Center and the United Nations High Commissioner for Refugees (UNHCR) today visited the districts of Dar Saad and Khormaksar to review the progress of the partially damaged houses project that was affected by the war of the year 2015 Which is implemented by the ( SHS ).
The delegation consists of Saleh Al-dhbayani, Abdul Aziz Bawazeer, Abdullah Al-Tayyar, Ishraq Abdel Nasser from King Salman Center, Esam Alduais Shelter Sub Cluster Coordinator, Mohammed Abdo from UNHCR.
The delegation was accompanied by SHS team of the rehabilitation project led by Eng. Abdullah Uqba and the engineering team.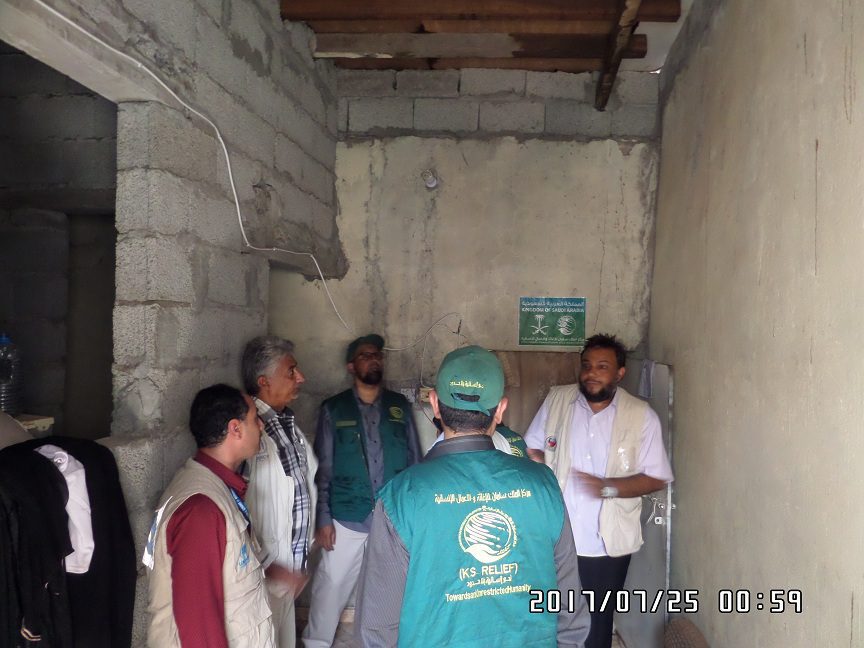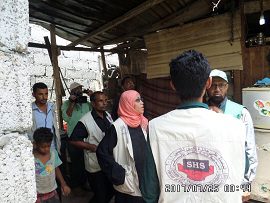 At the end of the visit, the delegation expressed its satisfaction with the high level and effort exerted by the engineering team of SHS and excellent supervision of the project.