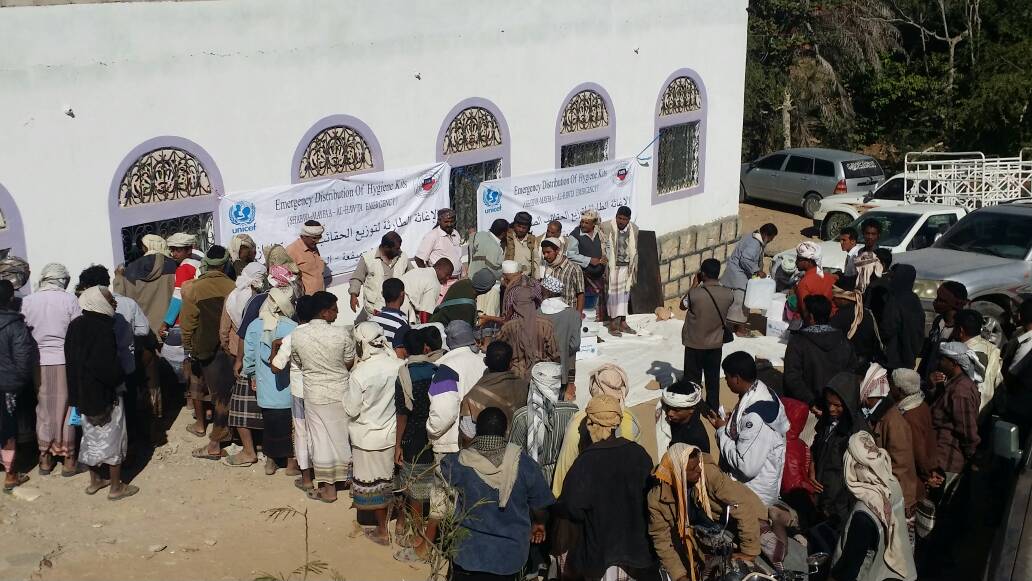 The emergency relief has been distributed today for the IDPs in Al-Hotaa, Mayfa'a district, Shabwa governorate the Deputy of Shabwa governorate and the Secretary General of the Local authority of Mayfa'a district attended the distribution.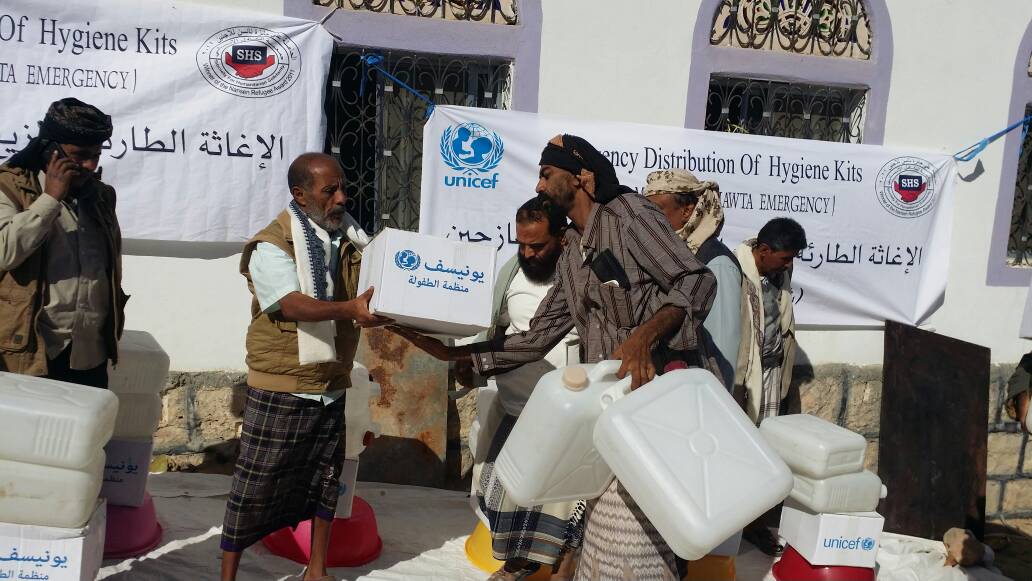 The distributed Hygiene Kits were funded by the UNICEF and with the contribution of SHS, it targeted 700HHs of IDP from Al-Hotaa.
The local authorities and the IDPs expressed their thanks and appreciation to SHS for smoothing and organizing the process.