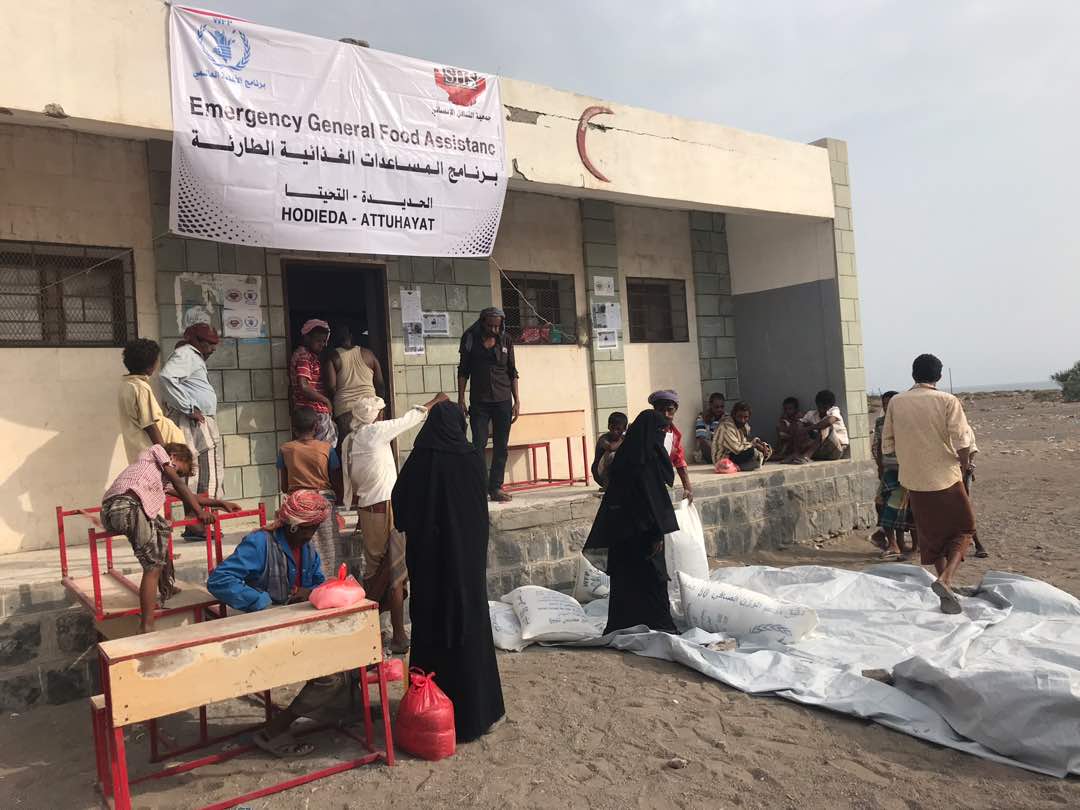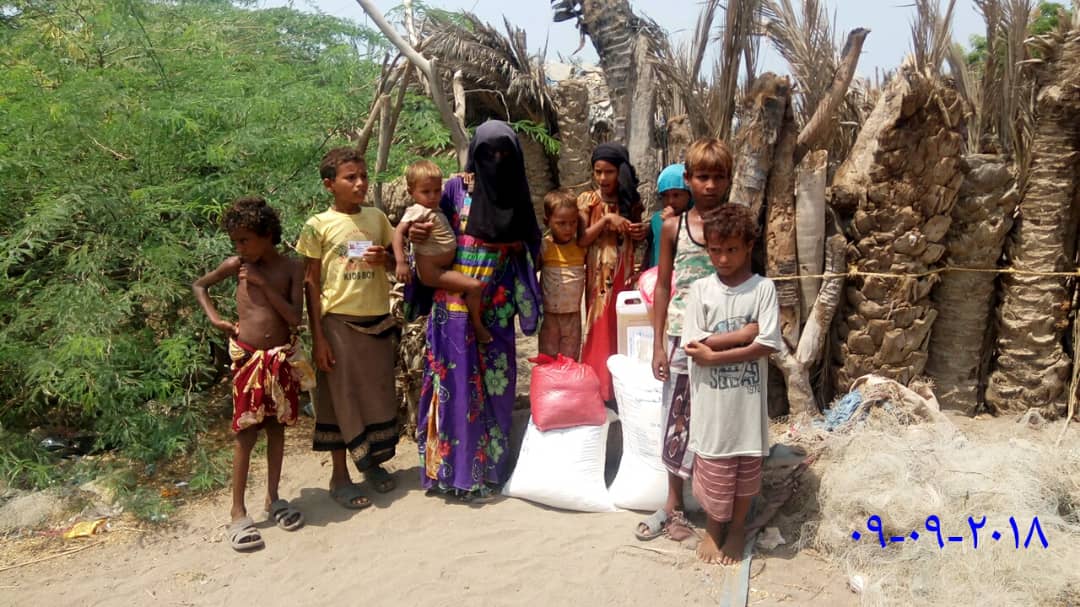 The Society for Humanitarian Solidarity (SHS) launched a World Food Programme distribution of food baskets at Al-Tuhayat sub-district in Al Hudaydah Governorate, West coast of Yemen.
A total of 2,074 vulnerable internally displaced (IDPs) families were assisted with the World Food Programme food baskets consisting of flour, cooking oil, lentils and sugar.
This general food assistance comes at the right time, at the right place to the right people as part of the emergency relief operation launched by the Society for Humanitarian Solidarity (SHS) to assist displaced people due to the fighting and situation instability where masses of families have been displaced away from their homes against their wish in Al Hudaydah governorate.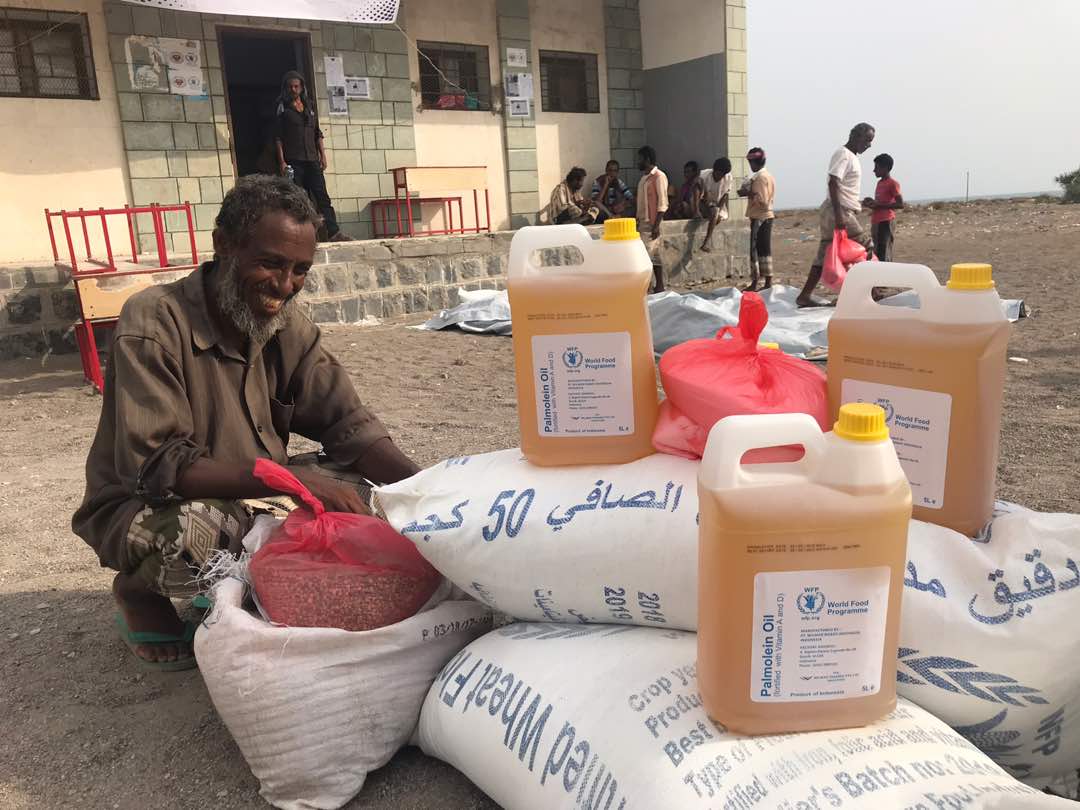 Mr. Awad Hussein has happened to be among the IDPs in an unstable situation and found living with his family and relatives already in a heart-breaking situation. Stress, weak and have nothing to eat is the status of Awad and many and many more. Every month, these targeted people will continue to get the assistance provided by the World Food Programme Yemen to alleviate the suffering of those affected by the conflict in Al Hudaydah Governorate and surrounding areas.