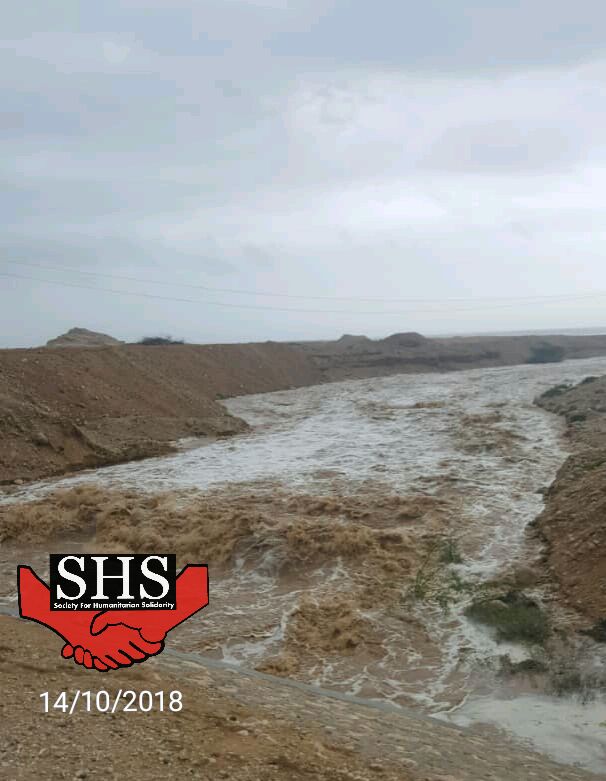 Society for Humanitarian Solidarity (SHS) is the first humanitarian organization in the field to take up the challenge and respond providing emergency assistance and support to the havoc caused by Cyclone Luban. Onset the tropical storm, SHS has acted to set up own coordination team for the required interventions and actions.
In fact, through the presence of its field office staff, three major teams and a mobile team with in the Al Mahrah ambulances operated around the clock in the cities of Sayhut – Al Ghaydah –Huswain. Similar teams were standby in Hadramout governorate in case of any eventual emergency.
The teams identified areas and activities as per contingency plan to respond the possible effects of the tropical storm. A medical rescue team, shelter and humanitarian assistance were prepared in the expectedplacesto be affected by cyclone particularly provinces of Al Mahra and Hadramout and Shabwa and Socotra.The teams, which were formed,embarked on the work in the field upon the storm hit the concerned areas. Different packages of humanitarian assistance and support were distributed.