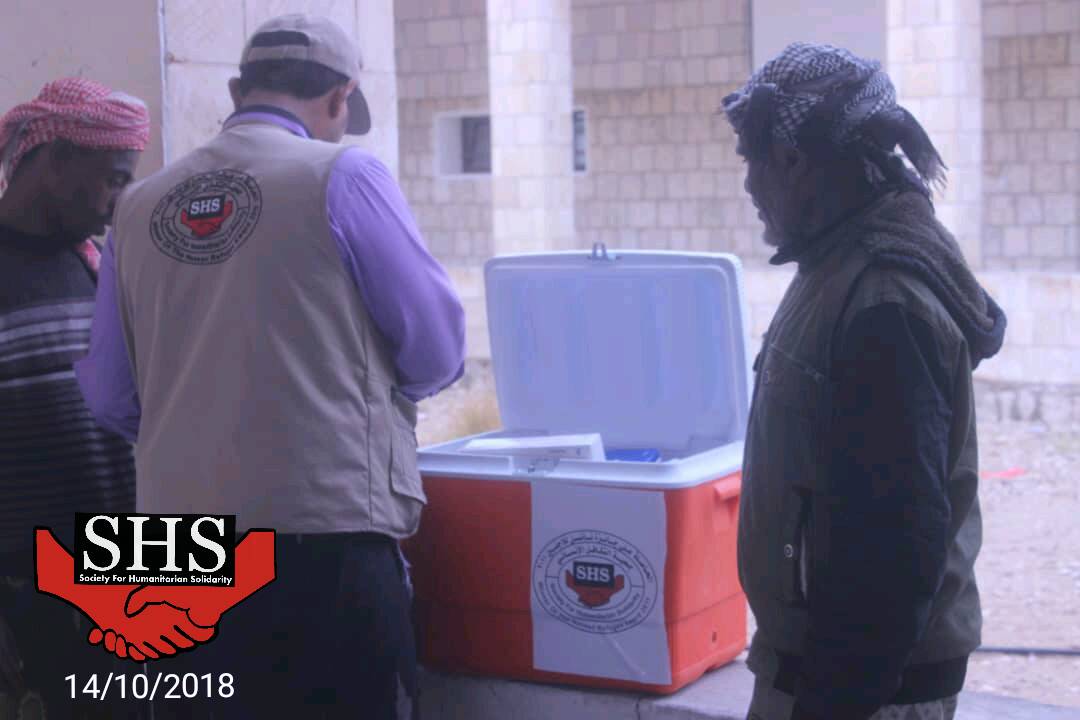 The disastrous cyclone Luban downgraded into a tropical storms hit eastern Yemeni coast of
Al Mahrah Governorate forcing people leave their homes and places of residence. The affected population were consisting of women, girls, boys and men dwelling in Sayhut and Al-Masilah districts; the impact was huge resulting destruction of houses and shelters making impossible the movement.
In order to adequately address and respond to the affected people who turned eventually to be internally displaced; SHS deployed rapid response teams in Sayhut and Al Masilah districts of
Al Mahrah Governorate.
As emergency assistance, most affected population was supported with distribution of Rapid Response Kits (RRKs) and emergency medical care.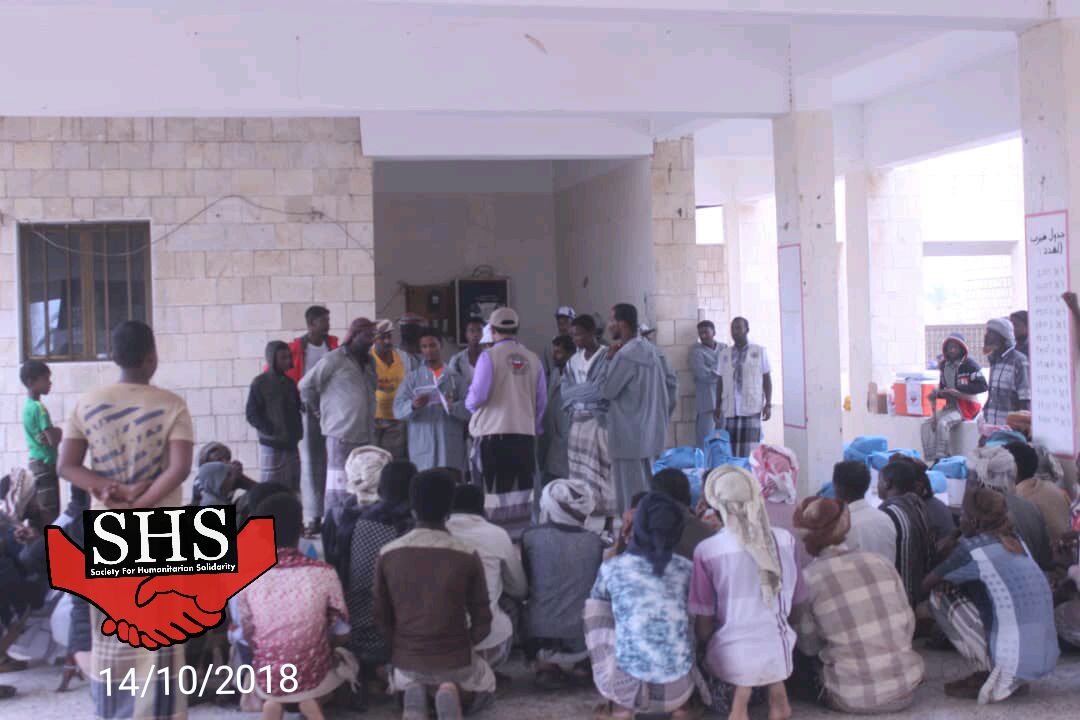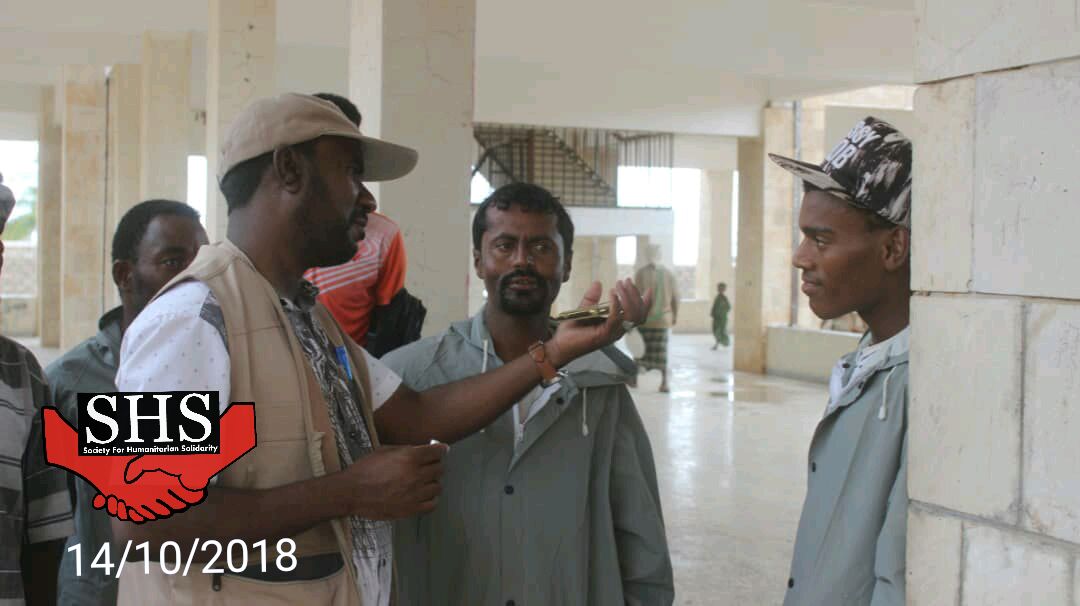 The Rapid Response Kits (RRKs) packages consisted of essential basic health materials provided by SHS, hygiene kits from UNICEF, dignity kits by UNFPA and WFP supplied immediate ration response ready to eat.
These humanitarian response interventions packages were distributed in collaboration and coordination with local authorities and community leaders. A total of 83 displaced families were reached in the Sayhut District and aided with the RRKs.
Additionally SHS deployed a mobile medical team consisting of a health assistant equipped with first aid- basic health materials in Sayhut and Al Masilah districts in Al Mahrah Governorate.