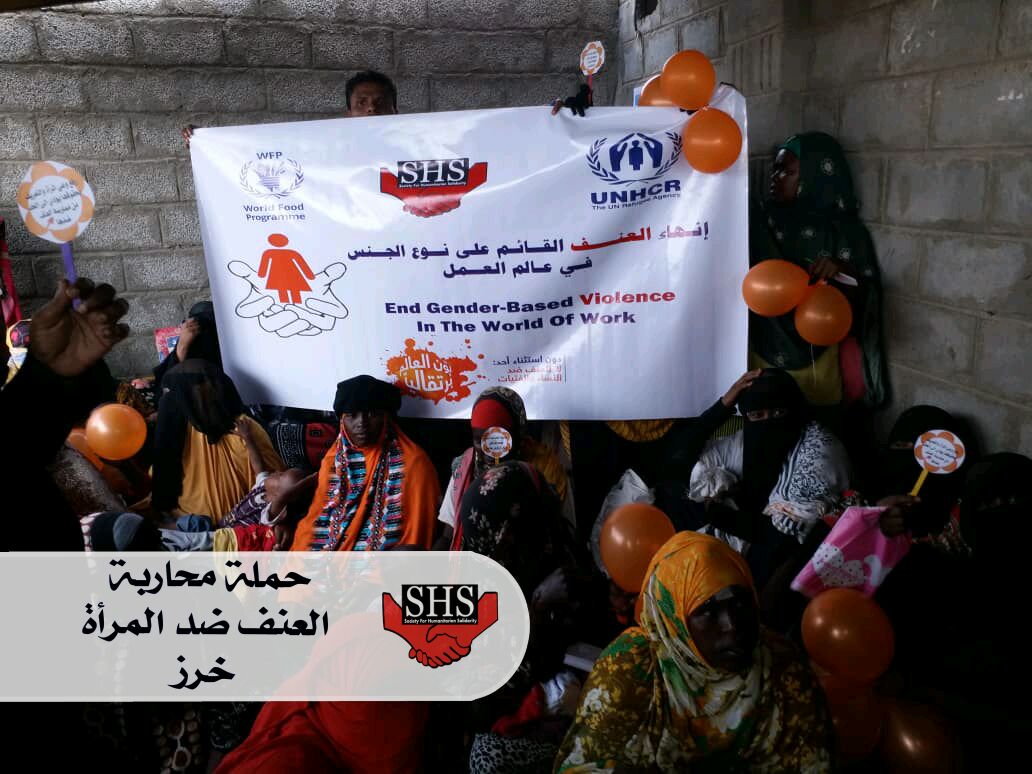 In the framework of the campaign of Orange the world on 16 days of activism on Gender Based Violence that started on the 25 of November and will continue to the 10 of December 2018 , SHS has conducted more than on activity in different districts of Al dhale'e , Shabwa and Ibb governorates.
The activities have been conducted since the 25th of Nov , they were organized in some districts of the mentioned governorates.
Some SHS experienced Staff from M&E unit carried out several awareness sessions in different FDPs prior to the food distribution process and at many elementary schools of the targeted districts .Moreover, the staff had explained the importance of such campaign supported by the World Food Program to the female teachers and to the management of the school as well.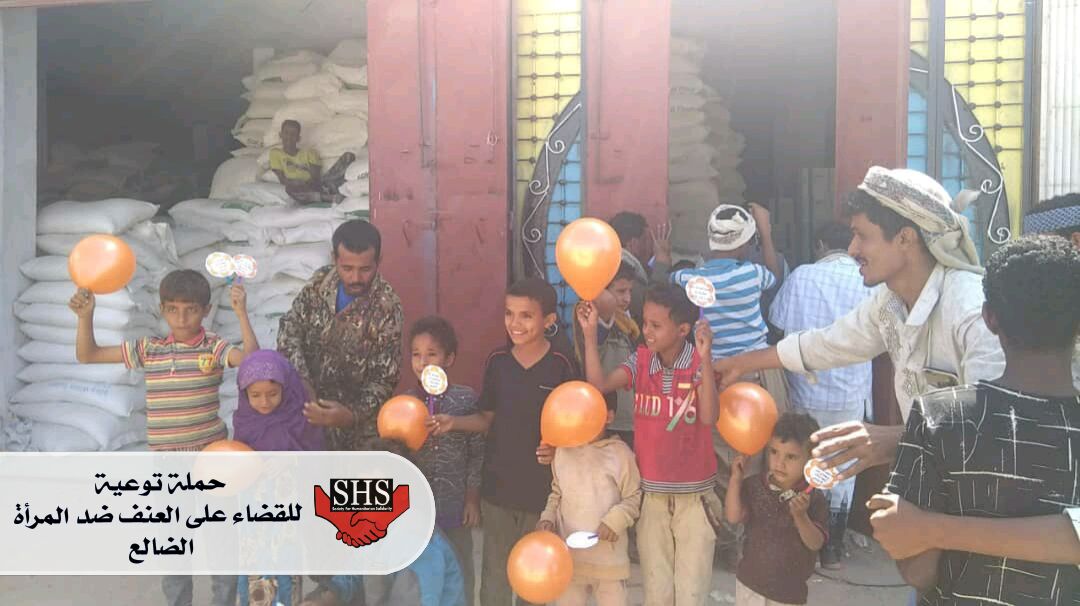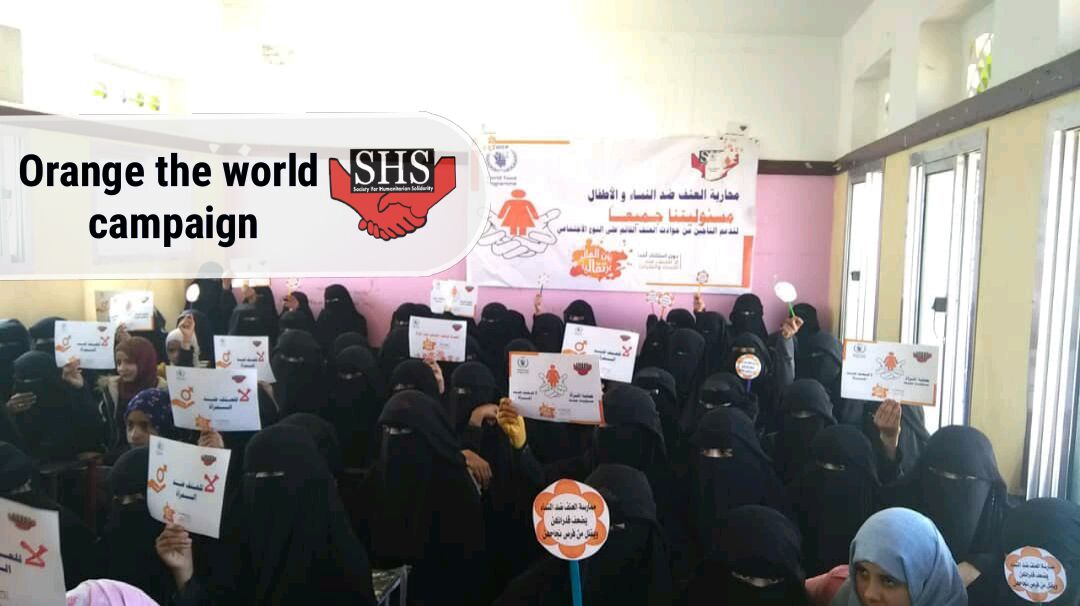 In this campaign , SHS team used banners and posters to raise awareness about violence against women . The posters and banners were placed in different FDPS where they were highly visible. Sometimes, several copies of the same poster were put up in the same place for more impact. The campaign was developed under the WFP support "Orange the World"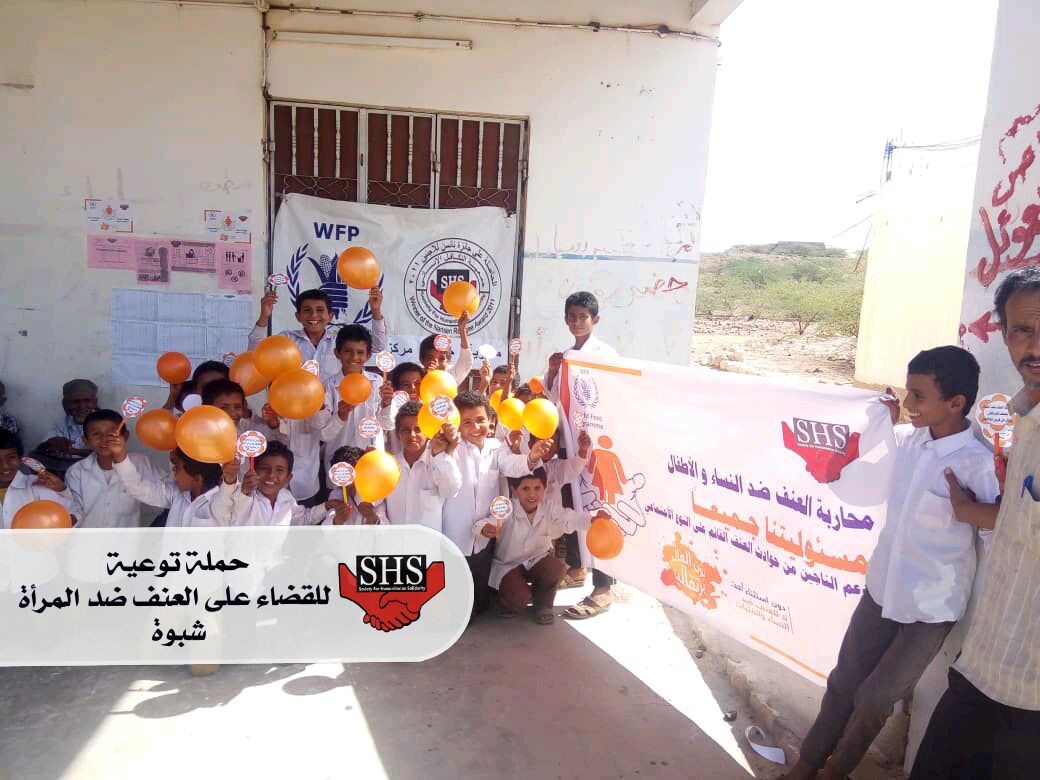 Moreover, colorful designed brochures of different shapes with different effective massages and orange balloons were distributed to almost all the students in the targeted schools and both male and female beneficiaries in the targeted FDPs as well .Furthermore , SHS has been distributing the gunny bags sent by the WFP to the beneficiaries to be to carry their rations from the FDPs.