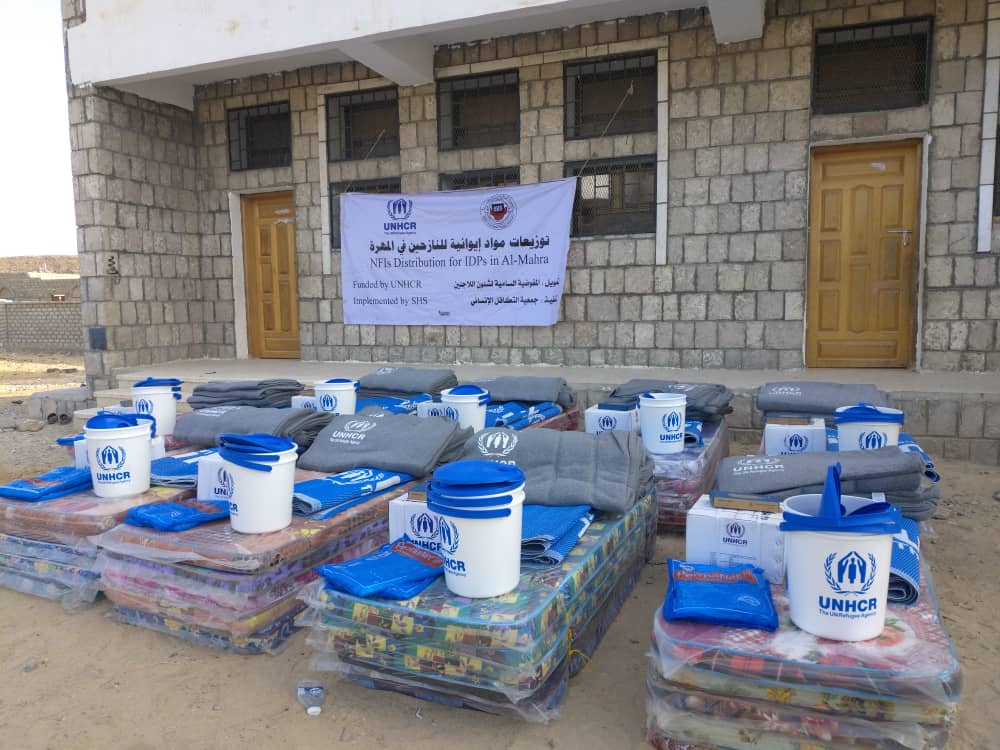 The Society for Humanitarian Solidarity (SHS) with cooperation and support of UNHCR launched distributions of Non-Food Items (NFIs) to internally displaced people (IDPs) in Hadramout, Shabwa and Al-Mahra governorates.
During January to May 2019, SHS distributed NFIs to 587 IDPs in Shabwa, 225 in Al-Mahra and 1036 IDPs households in Hadramout.
The basic humanitarian non-food items needed by the IDPs consisted of tents, mattresses, blankets, mats, kitchen set, mosquito nets, bucket and solar lamps provided generously by UNHCR.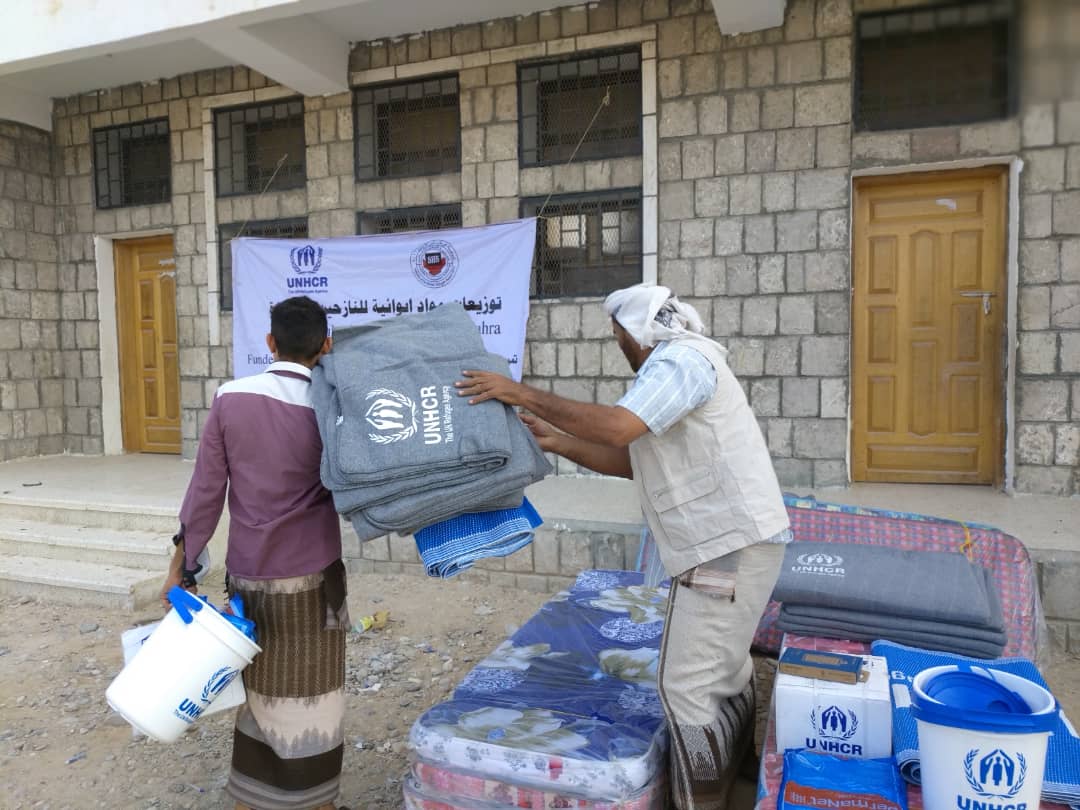 This project is one of the rapid emergency response projects that meet the humanitarian needs of the conflict displaced people.
SHS has reached the targeted IDPs in isolated and hard-to-reach areas with the aim of reaching out to those who are in urgent needs and affected by the current crisis. The good intention was to assist the targeted IDPs in improving their living conditions and meet their basic humanitarian needs in the face of the difficult situations.