In response to the call by the Health and Population Office in Shabwa Governorate and the Epidemiological Surveillance Team in Usaylan district, The Society for Humanitarian Solidarity (SHS) in coordination with the Epidemiological Surveillance and Expanded Immunization Programs, launched a campaign to cordon off and raise awareness about the diphtheria epidemic in Usaylan district after the death of a child suspected of contracting the epidemic.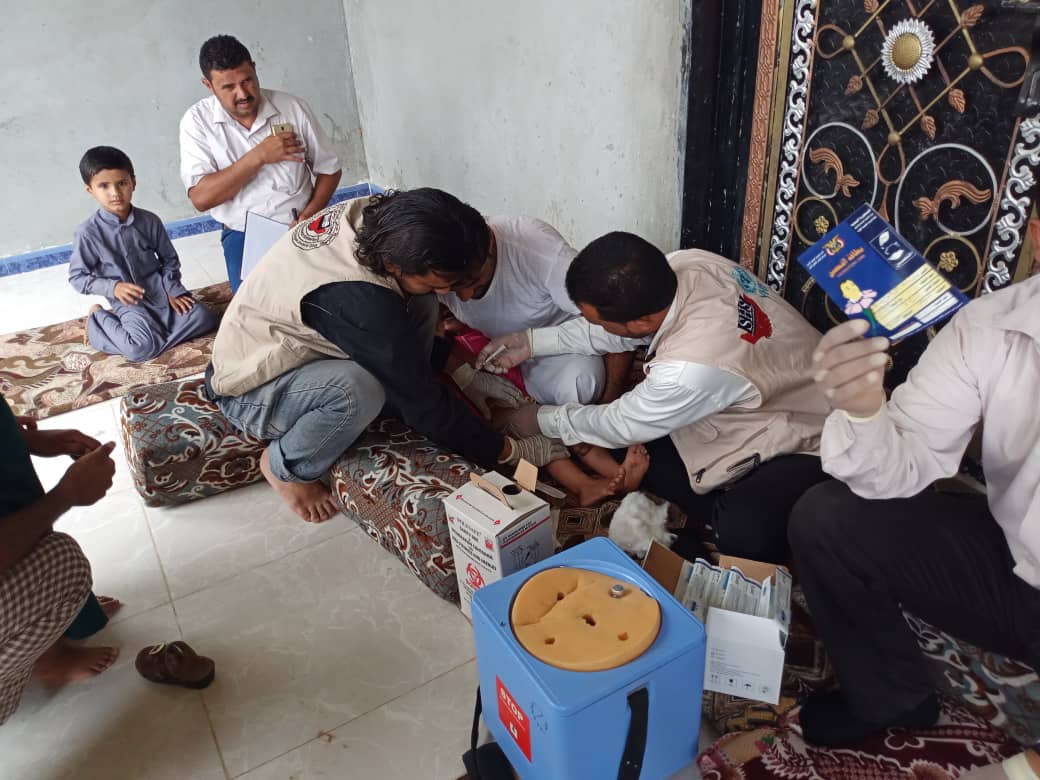 The medical mobile team of SHS with the epidemiological surveillance team at the district level started operating at the AL Salila and neighboring villages and initiated immunization of children up to seven years against the widespread of diphtheria. This was done according to the protocol of the National Program for Expanded Immunization.
Simultaneously, the campaign was coupled with disseminating posters and brochures for awareness creation on the methods of prevention and treatment of this epidemic also distributed preventive drugs to the community vulnerable to the epidemic. The intervention was based on humanitarian response to support and strengthen the health services including routine immunization procedures to avoid further outbreaks of life-threatening infectious disease
SHS committed in continuing the campaign to cover and encapsulate all the areas and villages adjacent AL-Salila which recorded two cases.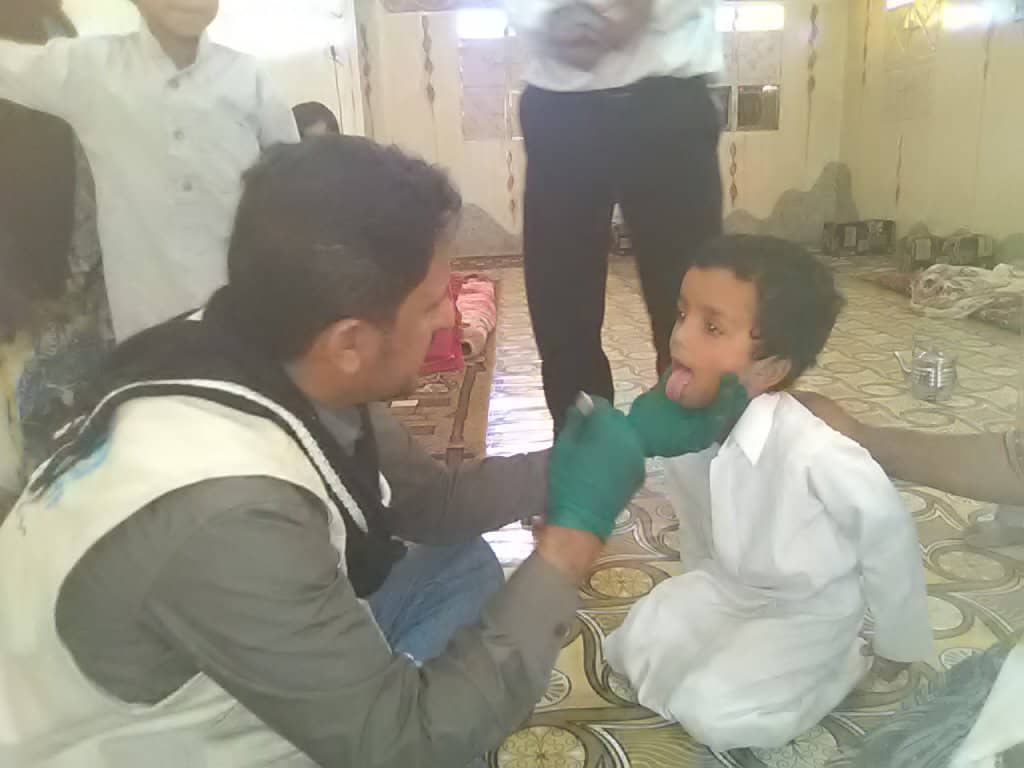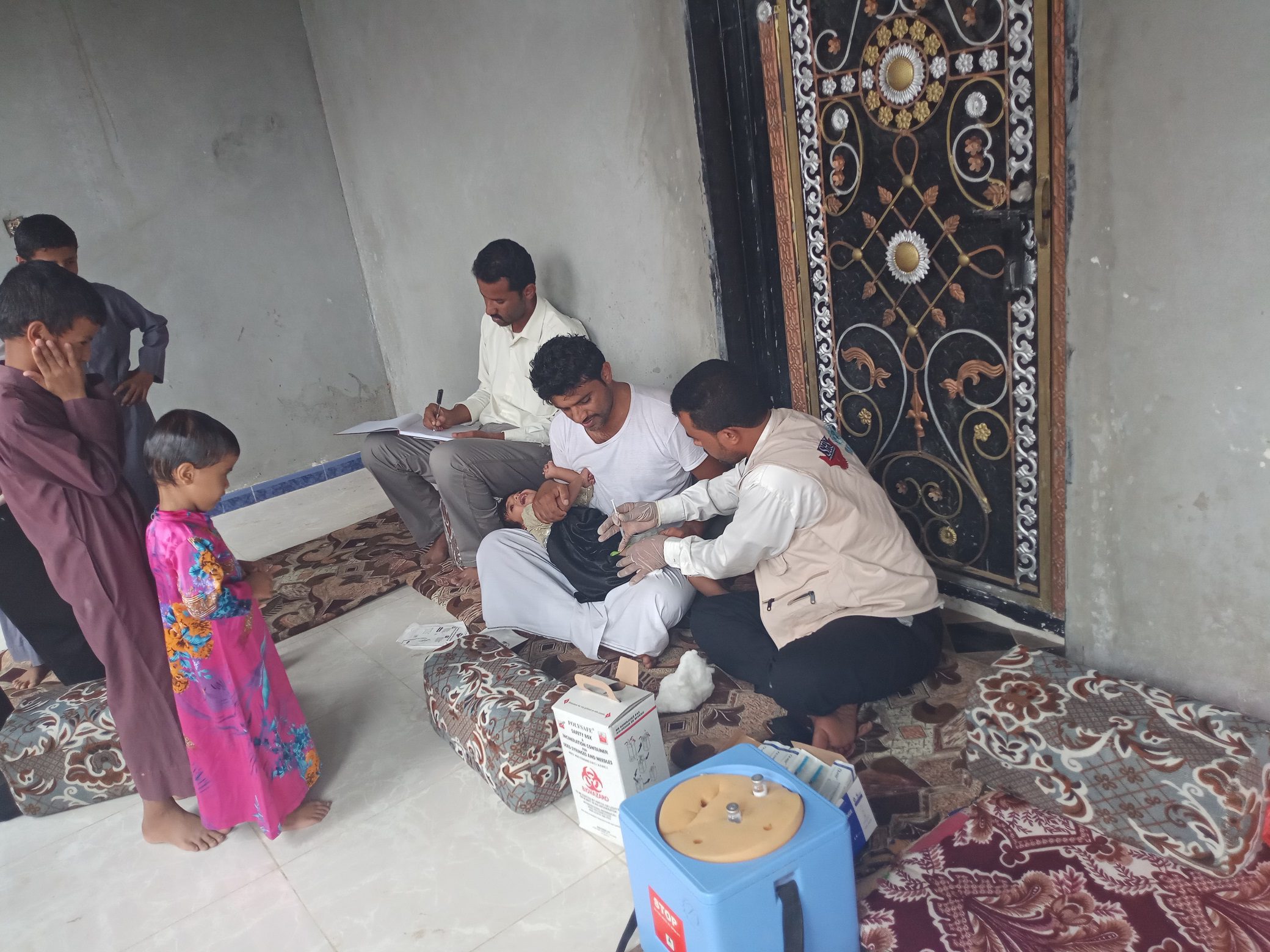 SHS also expressed its readiness to cooperate with the Health and Population Office at the district level in the face of outbreak epidemics. SHS with the support of Yemen Humanitarian Fund (YHF) has been implementing Health and Nutrition life–saving project in Usaylan for last seven months. Financial and logistics support was provided to the health facilities at the Directorate, Primary Health Care Services of the district in coordination and collaboration with the Health and Population Office of the Governorate.