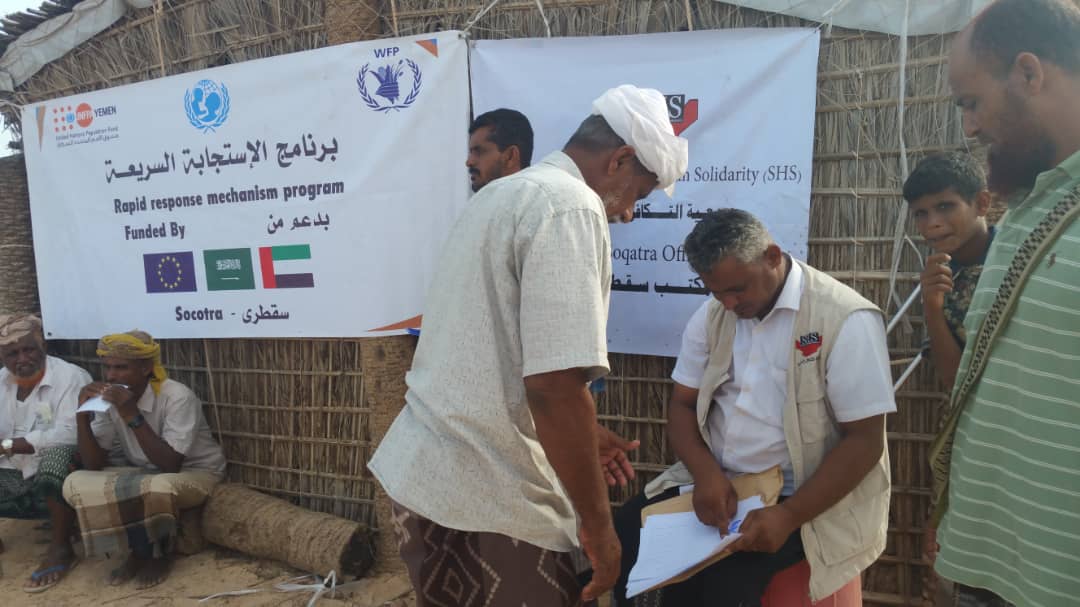 The First Deputy Governor of Socotra Mr. Raed Mohammed Nasser Al-Juraibi, with the support of UNFPA distributed Rapid Response Mechanism (RRM) kits to Internally Displaced People (IDPs) families in the governorate. This assistance comes within the framework of the UNFPA project Rapid Response Mechanism (RRM) project implemented by SHS in Socotra Archipelago. The main objective was to alleviate the IDPs suffering and instill the principle of humanity, compassion and solidarity among themselves. This program included distribution of Dignity kits, hygiene kits and a ready-to-eat food basket (IRR) for 38 IDPs affected families with limited income.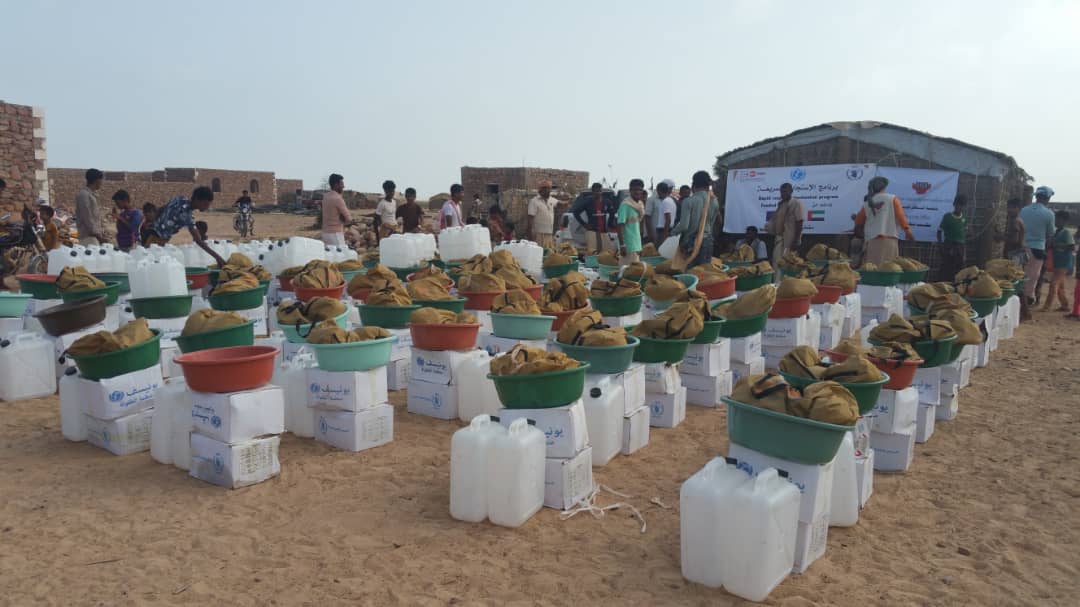 Mr. Raed Mohammed Nasser Al-Juraibi on the launch of this humanitarian operation commended the efforts of SHS and the programs that is of great importance in people's lives and the solidarity, cohesion and compassion of the members of one society. The best way is to help those who help themselves and that everyone can help each other and spread a culture of compassion, cohesion and solidarity among the people. UNFPA Rapid Response Mechanism (RRM)
He also briefly pointed out that there will be priority consideration and urgency within the humanitarian agencies, other organizations and associations towards the IDPs. He also called on and appealed to the local agencies, public and private fraternity associations as a whole to prepare come up with programs and plans in supporting IDPs in Socotra.
On the launch of this event of the distribution of emergency relief items was present and operated by the Director General of Social Affairs and Labor Mr. Abdul Aleem Bin Ghanem, the Real Estate Director, Mr. Mohammed Saad Joman and the SHS Socotra representative of SHS Mr. Basil Joman Saeed.