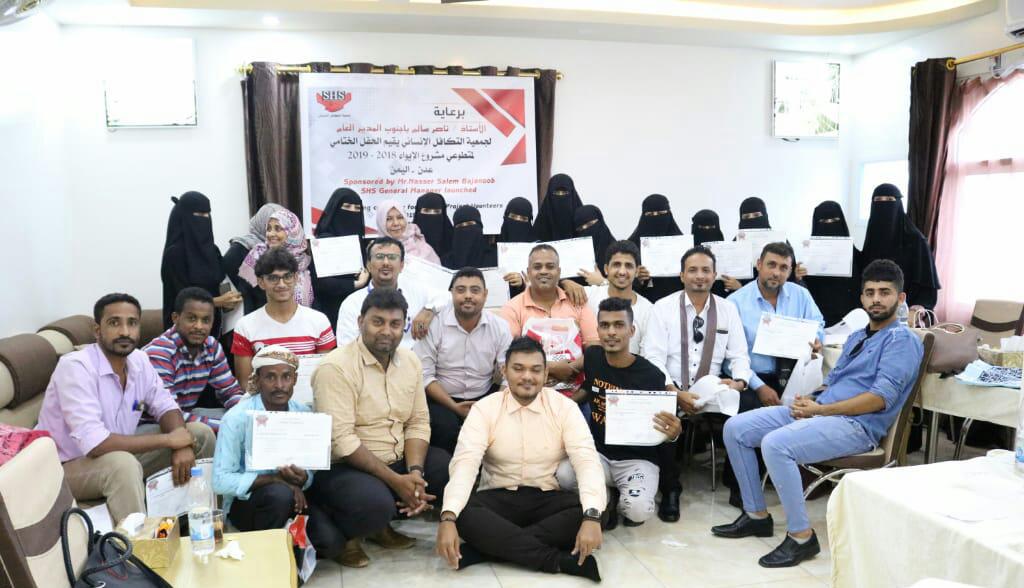 The Society for Humanitarian Solidarity (SHS) in Aden Governorate concluded the implementation of the Shelter Assistance Project for IDPs,host community ( Aden Governorate), which was funded by Yemen Humanitarian Fund (YHF).
Under the patronage of Mr. Nasser Bajnoub, Director of the SHS, a closing ceremony was held for the employees and volunteers of the project in order to pay tribute to their hard work during the project period.
The ceremony took place in the presence of the project manager, Mr. Zakaria Yaslam, who pointed out that the project achieved its objectives by alleviating the suffering of the displaced and the host community for more than 1200 families in all stages of the project. He also emphasized the need to continue to support and alleviate the suffering of IDPs affected by war and those most in need for future projects, where their numbers exceeded the targeted number specified in the project document.