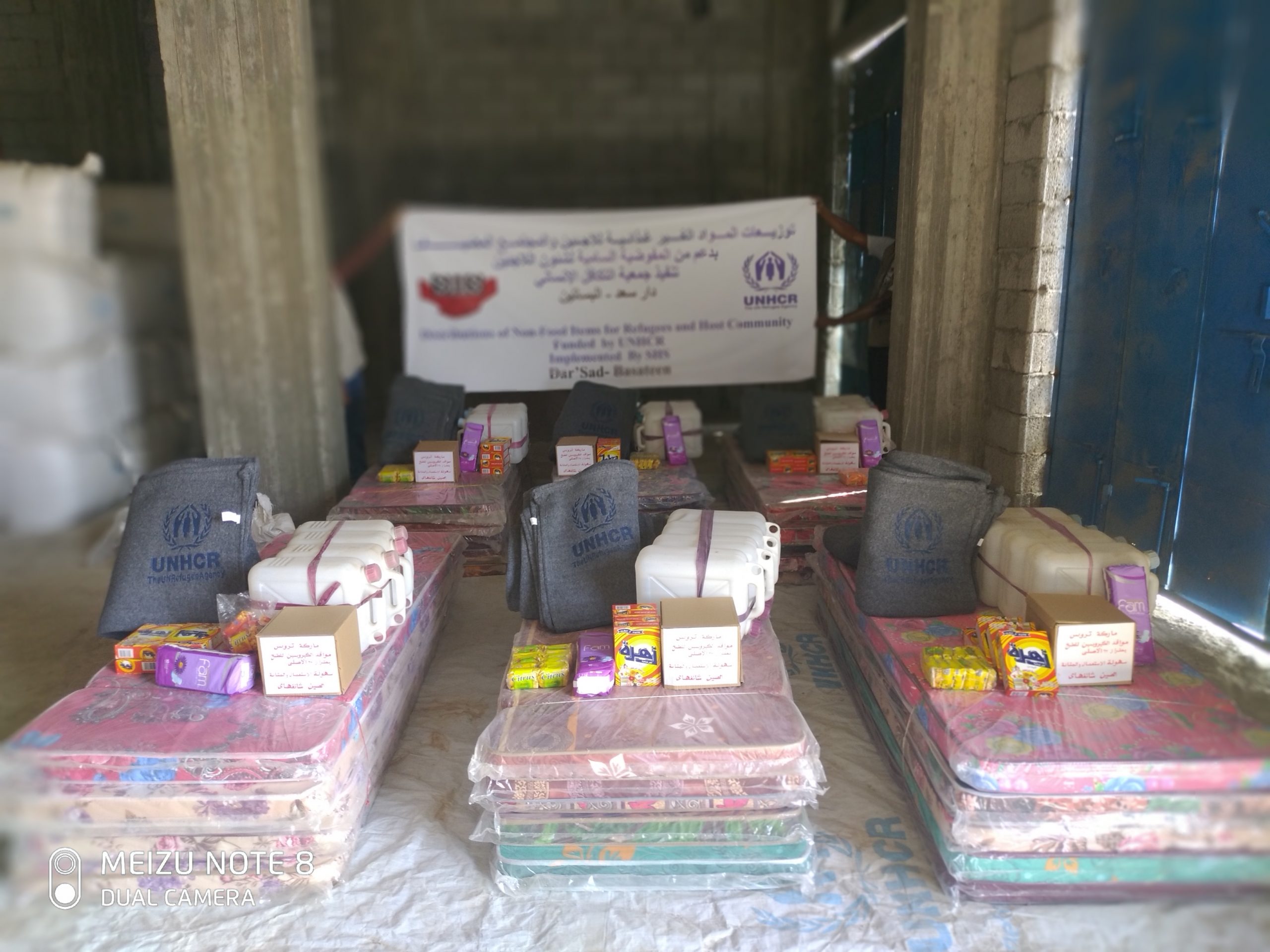 Within the activities of the SHS funded by UNHCR. The distribution of NFIs to 742 refugee families and the most vulnerable host community was Launched today in Dar Saad district.
This activity comes within the framework of the humanitarian plan to improve the conditions of the refugees and the host community at the humanitarian standards in Aden governorate where the distribution of NFIs is provided by close and safe distribution point to the beneficiaries who are gender sensitive and maintain their dignity.
The materials include (blanket – mattresses – water bears – soap – kitchen appliances " cooker " – women's diaper).
It is worth mentioning that the selection process for beneficiaries is carried out very carefully according to the criteria of need and the poorest.