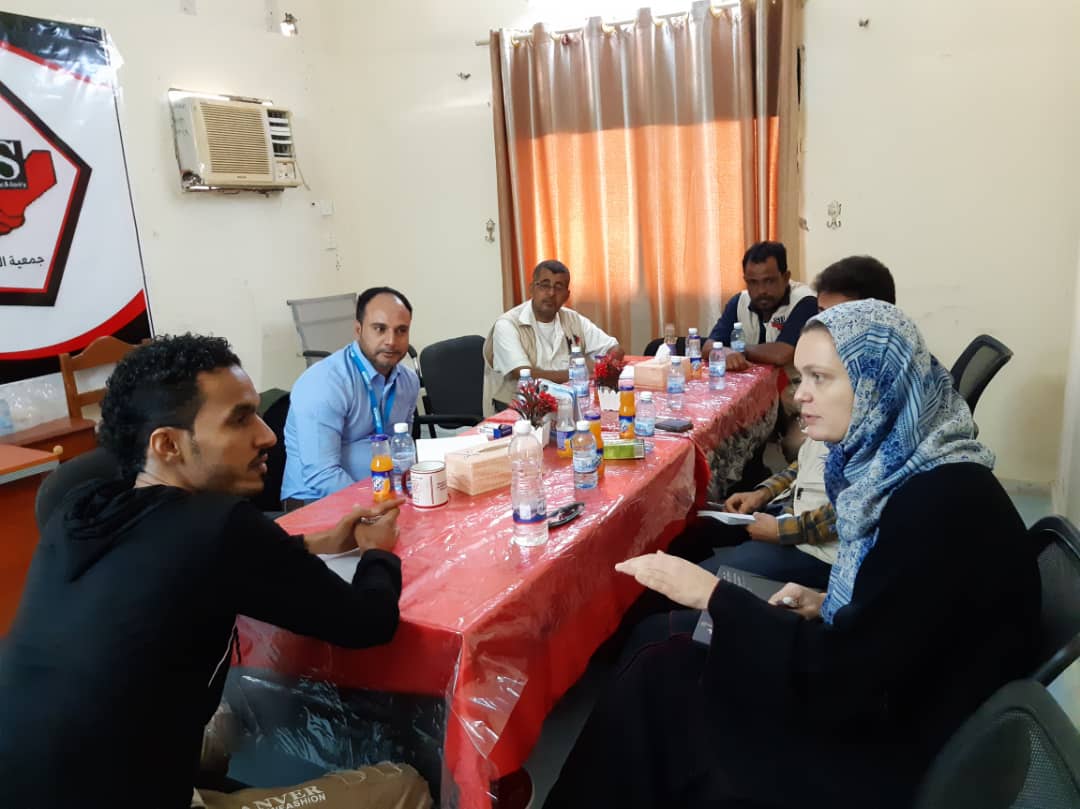 Directorate in Hadramout on Monday a UNHCR delegation led by the regional director of the UNHCR in Aden, Ms. Jacqueline Barlivet, in the presence of the Cluster Coordinator, Mr. Essam Al-Dais, and Cluster Camp Coordinator, Ms. Anya Semid, and the Director of UNHCR Office in Mukalla, Mr. Walid Jarb.
The SHS team in Mukalla discussed with the guests of the projects carried out by the Society in Mukalla with the support of UNHCR and several other UN agencies that contribute to alleviating the suffering of both IDPs and refugees
The director of the shelter project in the SHS, Qaid Bin Taleb, presented the numbers of displaced families that were targeted in the shelter project in Hadramout valley and the coast from the beginning of this year to the end of October, which exceeded 1430 displaced families.
The SHS team then accompanied the Cluster's to a field visits, which included a visit to Monsters Camp in Ibn Sina, Fuwa and Mukalla
As well as a visit to the camp Buish in the region of Buish attended by the Director of the Executive Unit for the Department of IDP Affairs in Hadramout Mr. Omar Makarem
Professor Jacqueline Barlevit said that the aid provided by the SHS for the displaced contributes to overcome the difficult living conditions they are going through as they move from their areas due to the ongoing conflict in those areas. She also stressed the need to cooperate with the executive unit as it is the competent authority by the state in the management of displaced persons.