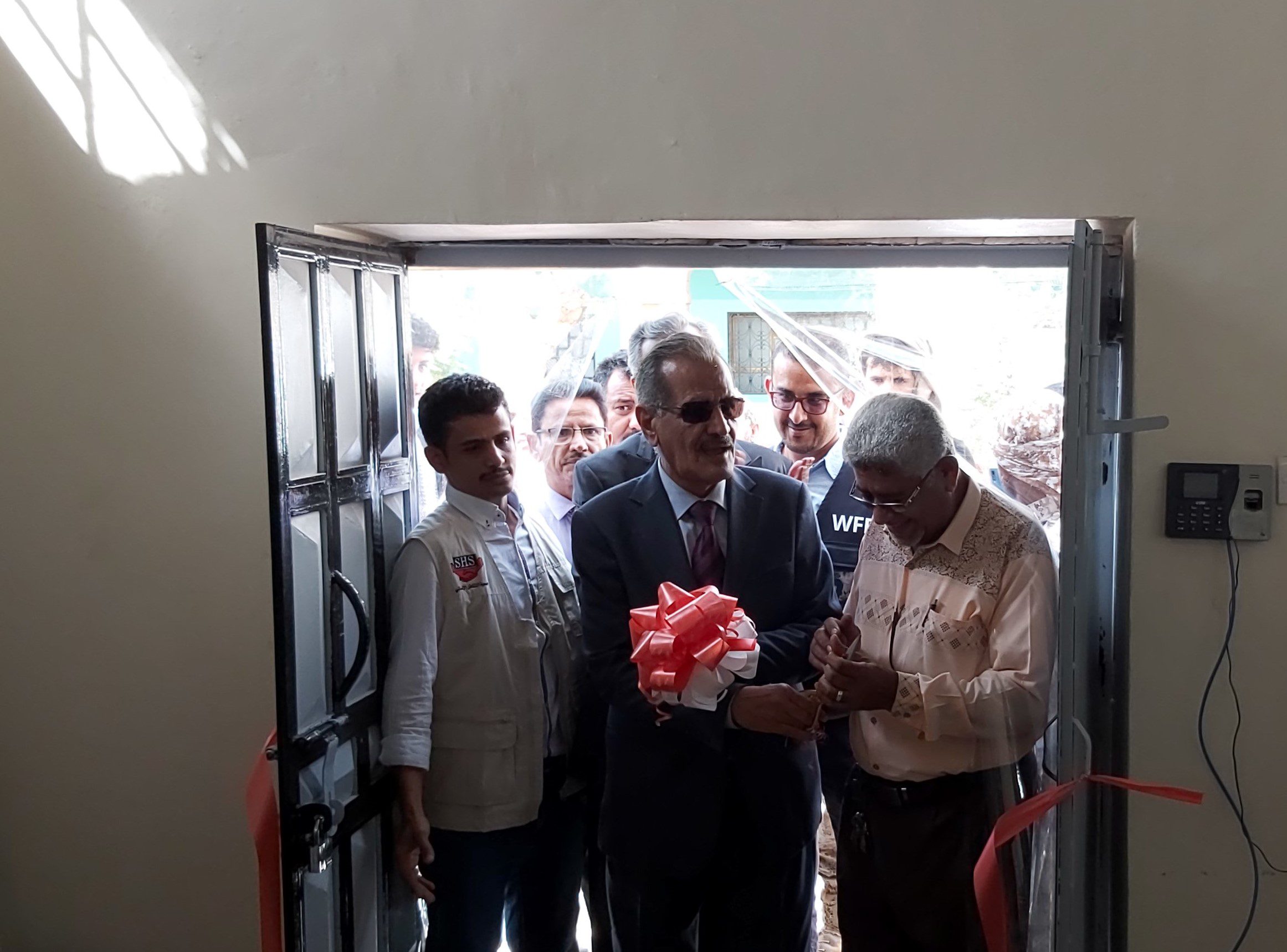 With the support of the World Food Program and cooperation from the Ministry of Education and the implementation of the Society for Humanitarian Solidarity (SHS), this morning in Aden Governorate, a healthy kitchen was inaugurated in Dar Saad Directorate in the presence of Dr. Abdullah Salem Lamless, Minister of Education and Mr. Asif Potter, Director of the Office of the World Food Program.
Media officer of SHS, said that this project aims to improve the health level of school students, fight poverty and reduce Escaping
from education, and help students to focus on the academic achievement.
Where building the body and its kinetic and intellectual energies depends on the diet that a person consumes, and focusing on healthy food in the period of human development stages is a necessity for all vital functions.
From this Concepts, the idea of the school feeding project was aimed at the primary school students.
Where the project targets (9501) male and female students distributed in seven schools (Aden Al namudagia, Omar Bin Al-Khattab, Al-Shawkani, Ahmed Bin Hanbal, Youssef Hendi, Al-Emad, Abdo Fadel) at Dar Saad District.
The ceremony was attended by Dr. Al-Rugaibi, General Director of the Education Office in Aden, Abdul Karim Jabari, General Director of Dar Saad Directorate, Mr. Fadl Qahtan, Director of the Executive Unit for School Nutrition and a number of officials in education.