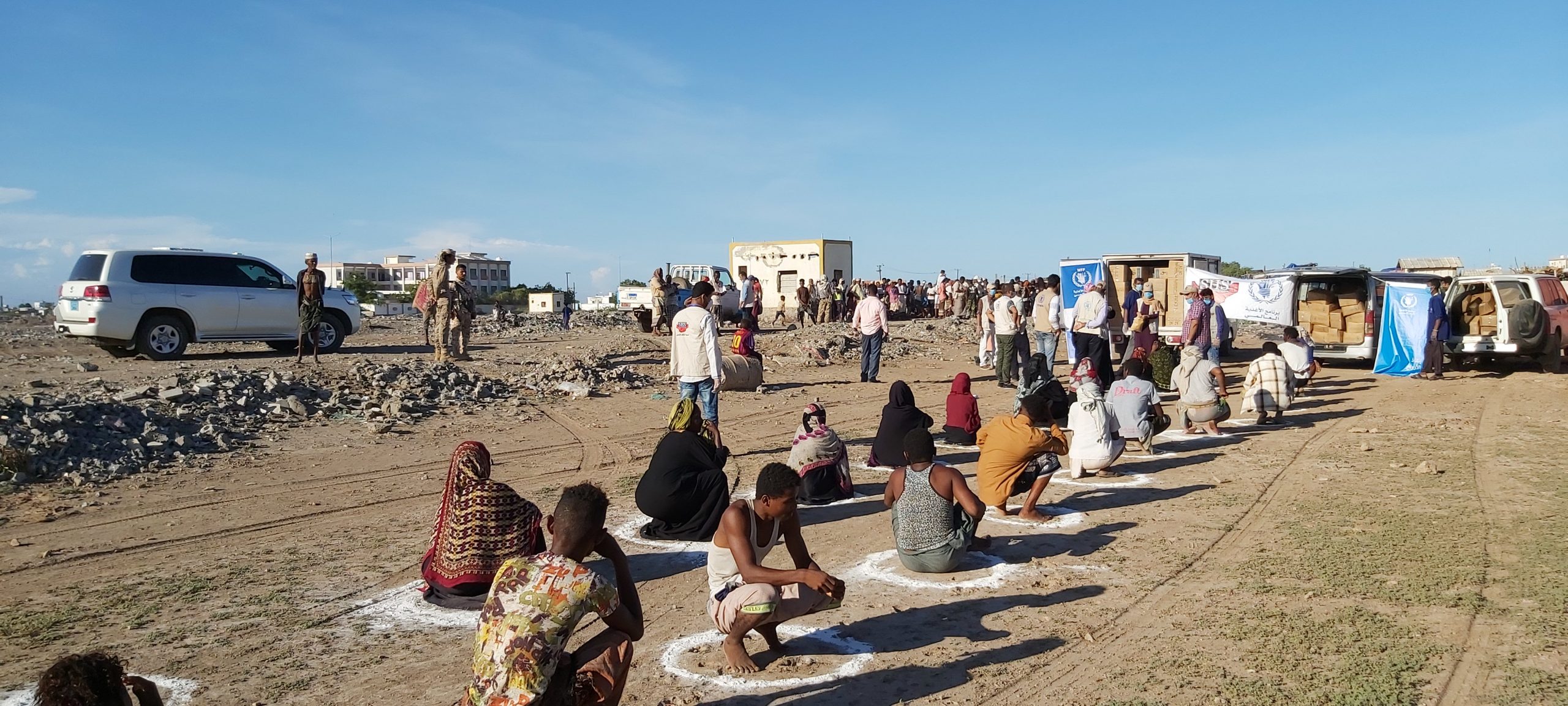 Amid strict precautionary measures against infection with the Corona virus, the SHS continues to distribute food daily to the displaced people most affected by the recent rain and torrential disaster in Aden Governorate.
With the support and funding of the World Food Organization, SHS distributed stadium food basket from legumes, tuna, dates and biscuits to the IDPs camps of 1994 families distributed in Aden districts that were tragically affected by the rains and torrential rains that Aden suffered at the end of last April.
It is worth to mention that the SHS was the first to reach the affected camps and provide them with humanitarian assistance from the first moments of the disaster, amid strict precautionary measures to protect its employees and beneficiaries from infection with the Corona virus.