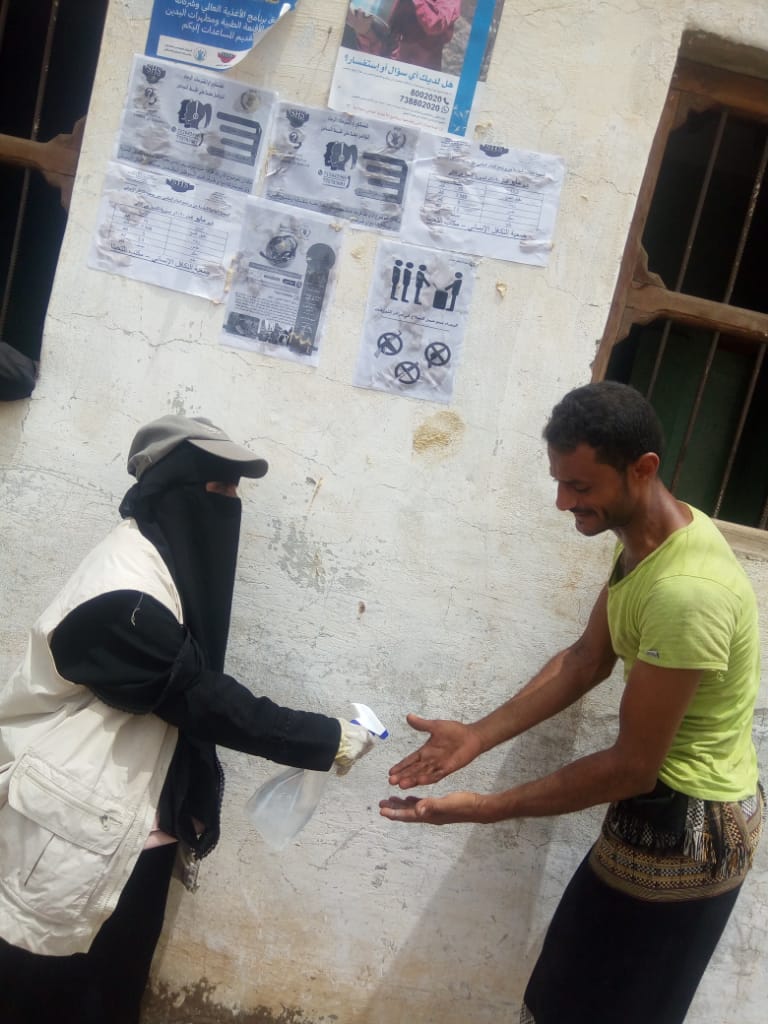 With the support and funding of the WFP, the SHS distributed food baskets to 8,277 families of the displaced and the needy families in At Tuhayat district of Al Hodieda Governorate.
Mr. Omar Al-Dab, the SHS distribution officer in At Tuhayat District, clarified that the distribution of this aid comes to the people under difficult conditions suffering from the collapse of the currency, the high prices, the spread of viral epidemics and fevers, which suffering in all aspects related to their living, social and health lives, which led to Increase the number of families in need to the humanitarian aid in light of the tragic conditions that the directorate suffers from, which requires to increase in the volume of aid to it.
In other side, Mr. Hassan Hambeek, General Director of At Tuhayat Directorate expressed his thanks and appreciation to the SHS represented by its General Director, Mr. Nasser Salem Bajnoob, for its distinguished efforts in providing humanitarian assistance in these difficult circumstances that suffer from its tragic effects. The disastrous thousands of poor and displaced families and their numbers increase daily with the continuation of the war and the economic crisis afflicting our country.
Appealing to international and humanitarian organizations working in Yemen to speed up the intervention by providing urgent assistance to the district of At Tuhayat in Al Hodieda Governorate to alleviate the suffering of their people.
The procedures for distributing aid were carried out amid strict precautionary measures to prevent infection with the Coronavirus by sterilizing the beneficiaries and the social separation between them in organized queues under the supervision of the association's employees.
It is worth noting that the SHS is the only humanitarian organization that has continued to provide humanitarian assistance non-stop in the district of At Tuhayat according to the capabilities available to it and risked its employees with their lives in order to reach the beneficiaries.
And in order to ensure that each family receives its aid, it exempted the elderly, people with disabilities, pregnant women and the disabled from coming to the exchange places and delegated one of their relatives to receive their food aid to reduce the crowding process in the exchange centers.