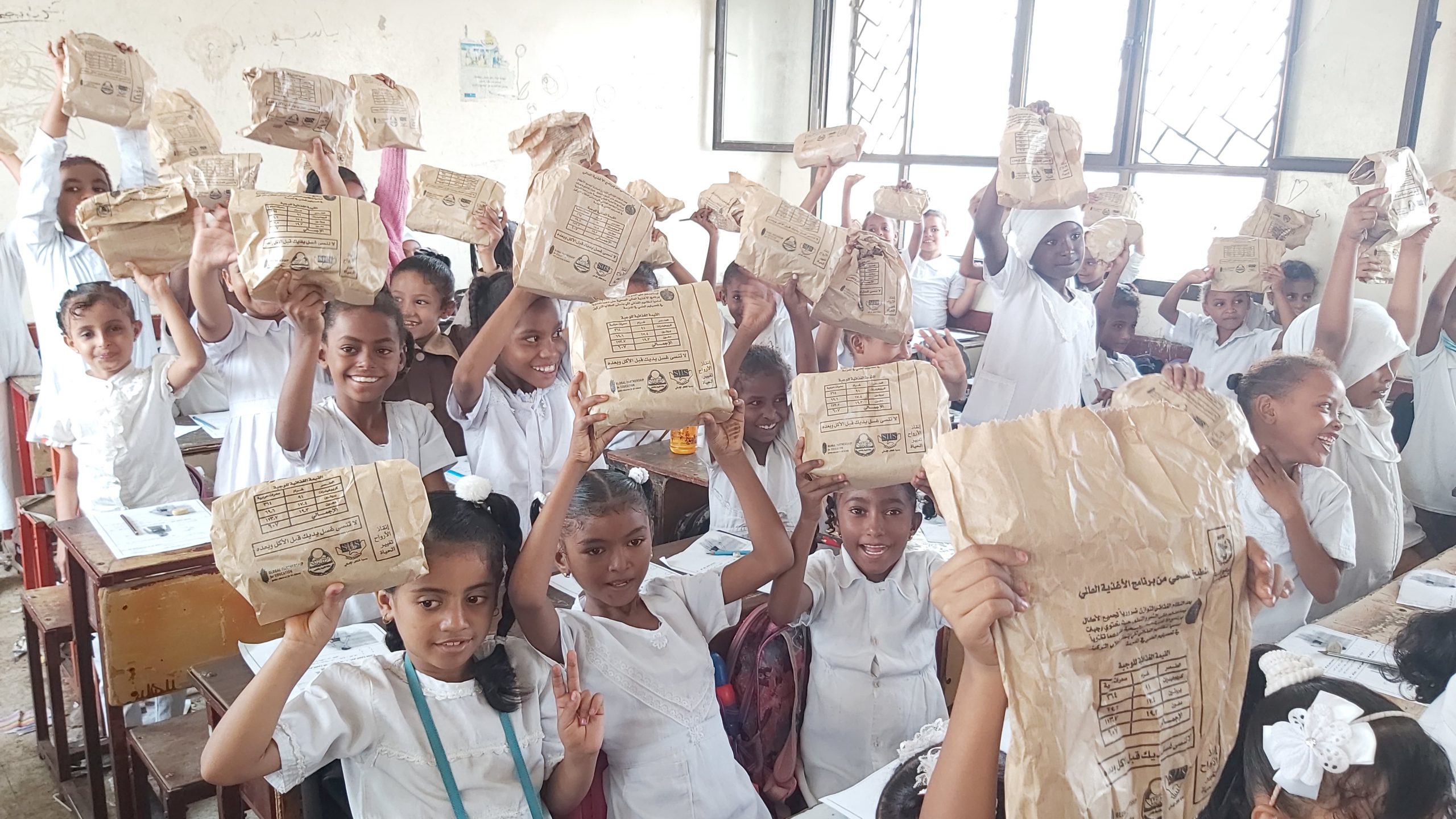 With the opening of schools and the actual start of study after the Corona pandemic, which was the reason for the closure of schools for a long time and with the start of coexistence and confrontation with this virus.
Work in the school kitchen has been resumed and meals continue to be provided to students under the emphasis and follow-up by SHS to follow preventive precautions
The head of WFP Aden area, Ms. Mutinta, and the program team, with Ms. Sabah, project manager of the school feeding project, and SHS staff, today, 11/18/2020, visited the healthy central kitchen to follow up the work in the kitchen and to see the mechanism of the distributing meals in Schools to the students.
Where they visited Al-Shawkani School, which is one of the targeted schools in this project,
The visitors have escorted the meal distribution team from the beginning of the meal preparation process until it left the kitchen and delivered to the targeted school. Also, they meet with the headmasters of the school, Mrs. Hanan, a group of students' parents and a group of The Parents' Council praised and discus the importance of the project and the precise work mechanism in which meals are distributed to students, and expressed their wishes for the continuation of the project, whose benefits were reflected in the students in particular and their families in general, which encouraged them to enroll their children in schools.